Plant/ Machinery Trailers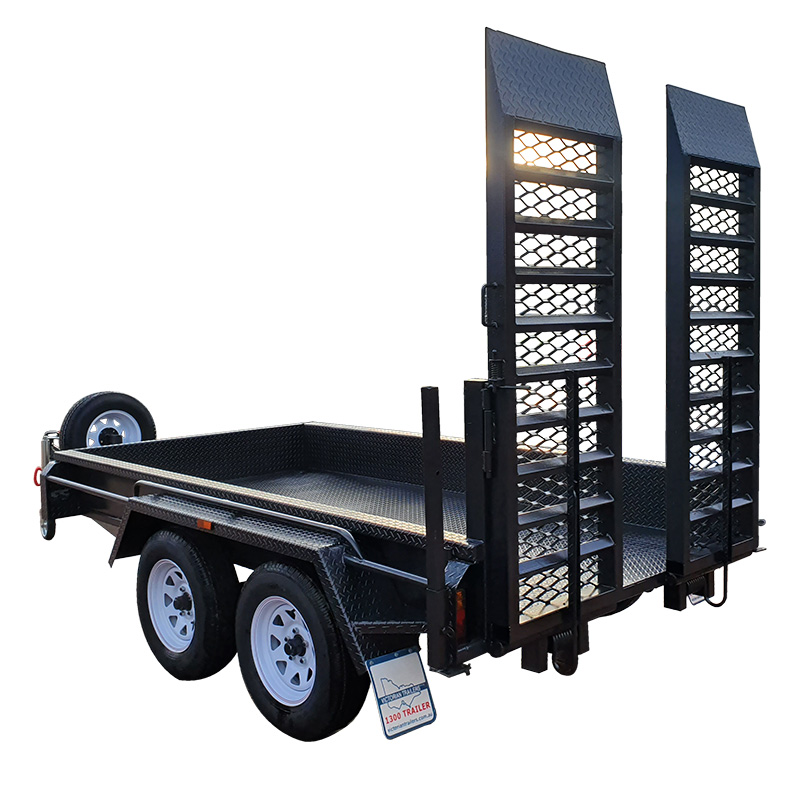 Plant / Machinery Trailers
Standard Duty / Heavy Duty / Deluxe Heavy Duty
Trailer & Trailers Albury-Wodonga offers a variety of Plant Trailers for easy transporting of your earthworks machinery such as skid steers, bobcats, excavators, dingo diggers, ride on mowers, quad bikes and more. You can configure them with additional storage compartments for the machinery attachments such as augers, buckets, levelers and more.
Easy loading and unloading of your machinery with drop down ramps or full width drop down mesh ramp. Plant Trailers are usually build with Tandem axle configurations but you can also create custom single and tri-axle variants if required.
All the trailers at Trailer & Trailers Albury-Wodonga are engineered with versatility in mind so that you can customise your new trailer accordingly.
You can option your Plant Trailer with a front tool box, stabilisers, tool storage compartments or dividers, a mower / air compressor box with ramp, a geared manual or electric winch, spare wheel(s) and more.