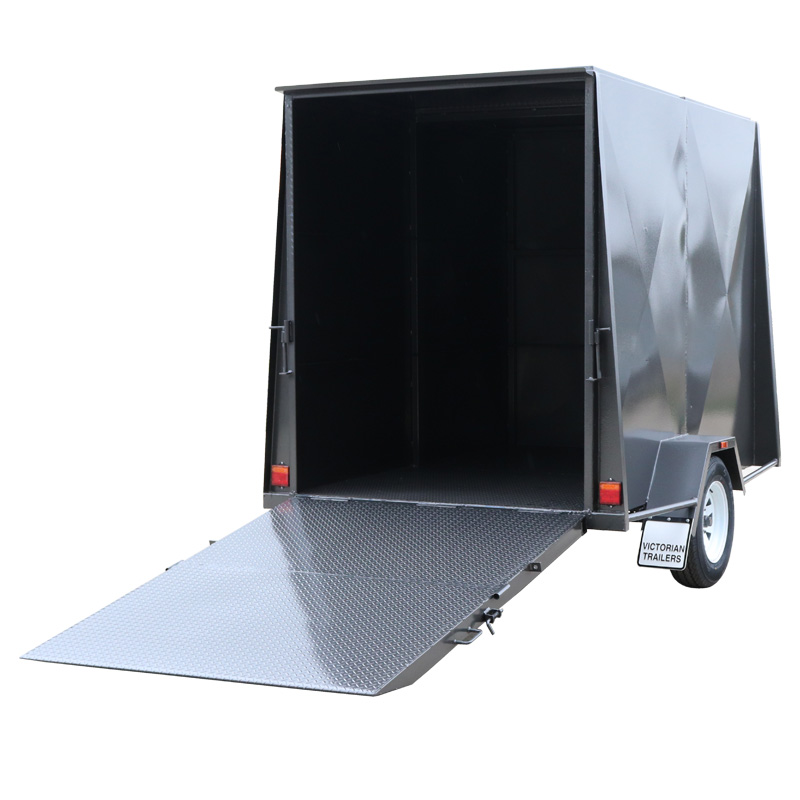 Single Axle Fully Enclosed Van Trailers
4ft High / 5Ft High / 6Ft High
Trailer & Trailers Albury-Wodonga sells a range of single axle Van Trailers suited to applications such as mobile coffee houses, furniture moving, enclosed motorbike transport, promotional kiosks, moving house and more.
All the trailers at Trailer & Trailers Albury-Wodonga are engineered with versatility in mind so that you can customise your new trailer accordingly.
For your Van Trailer, you may want to add storage compartments, shelving, slide under ramps, drop down ramp, spare wheel(s), ladder racks, compressor box and more.