Flat Top / Pallet Trailers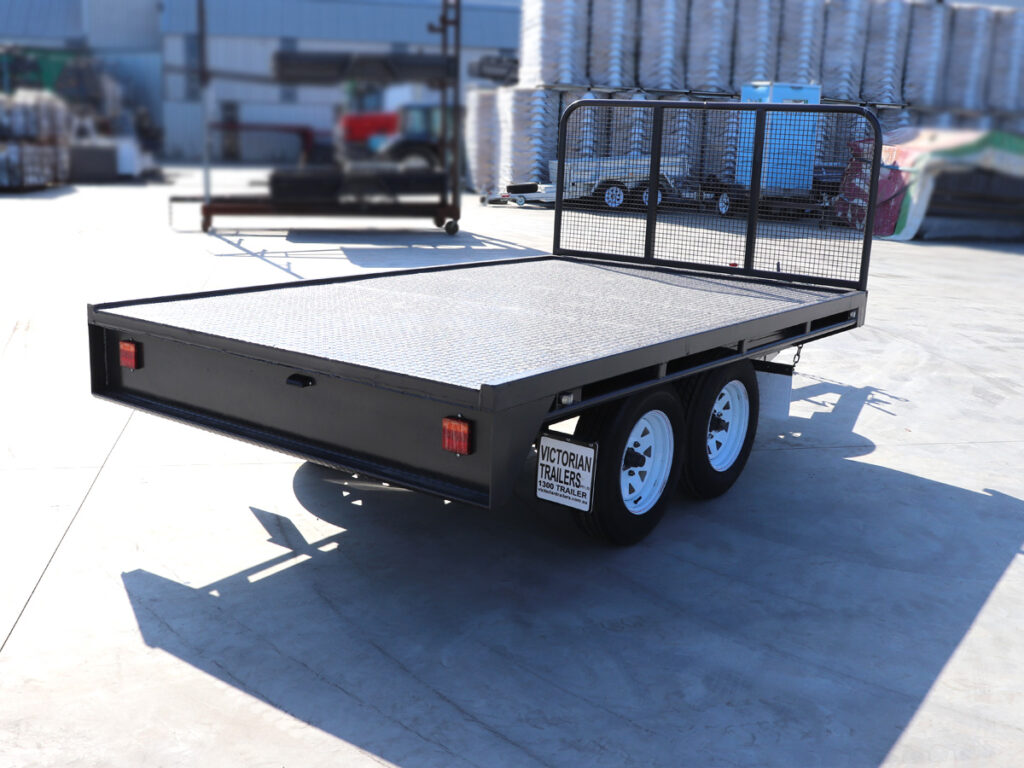 Flat Top / Pallet Trailers
Standard Duty / Heavy Duty / Deluxe Heavy Duty
Trailer & Trailers Albury-Wodonga sells a range of dual / tandem axle Flat Top Trailers to suit a variety of applications including car/ vehicle carrying, caravan transport, pellet transport, hay bale carrying, timber/ metal/ plaster sheet transport and more.
All the trailers at Trailer & Trailers Albury-Wodonga are engineered with versatility in mind so that you can customise your new trailer accordingly.
Add more features to your Flat Top Trailer such as a front wall, removable sides, side compartments, a front tool box, slide under ramps, spare wheel(s), a manual or electric winch and more.